Queer Warriorship: An Intro to Meditation and Mindfulness for the LGBTQ Community and Allies
Queer. Gay. LGBTQ. The terms may vary and resonate differently with each person. That being said, there remains a varied but shared experience among members of the community.
What is a Queer Warrior? Someone dedicated to a meditative practice and to living their identity in a brave, compassionate, kind and open-hearted way. Many of us who identify LGBTQ are raised in faiths that are often unwelcoming. In contrast, the Shambhala Buddhism lineage offers LGBTQ individuals an opportunity to explore a spiritual path with like-minded people in a safe and accepting environment. And many of us have developed a tough exterior in order to protect ourselves from a discriminatory world; yet the Shambhala path of warriorship encourages us to soften our hearts in order to live a more embodied, spontaneous and liberated life.
LGBTQ individuals and allies welcome! Come learn to meditate or brush up on your technique in a supportive queer and ally-friendly environment. Explore mindfulness strategies you can use in everyday life. LGBTQ individuals involved in Refuge Recovery will also find a welcoming environment here.
About the Speakers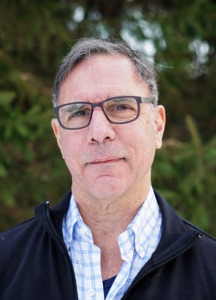 Acharya Eric Spiegel has been teaching in the Shambhala Buddhist tradition for over 40 years and has studied directly with both Chögyam Trungpa, Rinpoche and Sakyong Mipham Rinpoche. In addition to a 40 year career in finance (from which he is retired!), Eric is known for his work with people with HIV and other life-threatening illnesses. He teaches extensively on the topics of fearlessness in relating with Death and also on the place of "Wealth and Power" in spirituality. He is interested in exploring the nature of mind and meditation, not separate from the hard complexities of life: how do we practice work, money, relationships, health, and aging with an uplifted and forward vision about our life. Acharya Spiegel lives in rural upstate NY in the western foothills of the Berkshires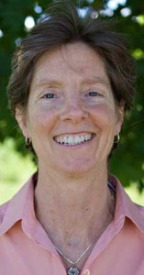 Shastri Sharon Keegan has been a student of Chögyam Trungpa, Rinpoche and the Sakyong for 35 years. She completed the first three-year retreat at Gampo Abbey in 1996, and upon completion was asked to serve as the first lay administrative director of Gampo Abbey, the seat of Pema Chödrön, for the following three years. She subsequently moved to Halifax and helped found the Hospice Society of Greater Halifax. For the past 16 years, she had served as the administrator of the hospice residence, McClure Miller Respite House (formerly Vermont Respite House) in Colchester, Vermont. She is a senior Buddhist teacher and meditation instructor at the Burlington Shambhala Center.
---
Only 30 seats available. Fee $20. Students FREE with ID!!
Upon registration, please include preferred pronoun and any additional needs or accommodations. Snacks & tea provided. Bring your lunch or grab a bite during our lunch break. We are a 5-minute walk from Church Street.