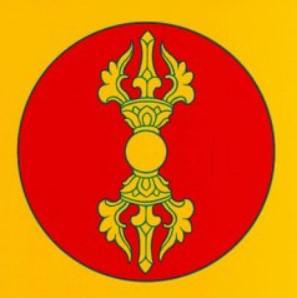 Community Practice Intensive: Contemplating The Three Lords of Materialism
with Timothy Quigley
Community Practice Intensive: Contemplating The Three Lords of Materialism

with Umdze Corps Director Timothy Quigley
In the fall of 1970 and the spring of 1971, Chögyam Trungpa Rinpoche gave a series of talks in Boulder, Colorado that would later become one of his most influential books: Cutting Through Spiritual Materialism. One of the central themes he presented was the Three Lords of Materialism, which delve into the different ways in which "…ego can convert anything to its own use, even spirituality." -VCTR
These teachings are as relevant and potent as ever. When considering embarking on, or continuing a genuine spiritual path, it is essential to understand and contemplate our view of what we are actually engaging in.
During this community practice gathering, we will explore this timely topic and discuss how we can make a meaningful connection with the sitting practice of meditation, not as an attempt at self-improvement, but rather as an acknowledgement of our innate, wakeful nature. The weekend will include extended periods of sitting meditation, teachings, time for discussion, and will conclude on Sunday with a community practice of the Sadhana of Mahamudra.
Open to the public. Prior meditation experience recommended, but not a prerequisite to attend.
A suggested program donation of $30 helps us continue to offer teachings and events to our community. Though, no one will be turned away for financial reasons.
Timothy Quigley
has been a student in the Shambhala lineage since 1991. Mr. Quigley recently served as the Interim Executive Director and Director of Practice and Education for the Shambhala Meditation Center of New York. He currently serves as the Director of the Umdze Corps and is part of the core faculty for Shambhala Ritual Academy. In 2015 he accompanied a group of Shambhala representatives who were part of the first Buddhist delegation ever to meet with a presidential administration in the West Wing of the White House. As a musician and composer he has toured all over the world and played on many records. He lives in Montpelier, Vermont with his wife and 15 year old daughter.
---
Generosity Policy:
While donations are always deeply appreciated, and help us continue to be able to offer these programs to our community,
no one will be turned away for financial reasons.
Our generosity policy supports individuals who are undergoing financial hardship. Please contemplate how much you can truly offer at this time based on your circumstances.
---