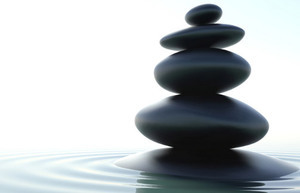 Reshaping Our Relationship to Chronic Pain with Mindfulness Practice
with Donna Smith, PT, DPT & Julie Soquet
Chronic (persistent) pain affects about 20% of adults in the United States. The American Chronic Pain Association describes chronic pain as "ongoing or recurrent pain, lasting beyond the usual course of acute illness or injury healing...and which adversely affects the individual's well-being. Another definition for chronic or persistent pain is pain that continues when it should not." This last sentence captures an essential element that shapes our lived experience with pain. Simply put, we want the pain – the suffering - to stop. While not a cure, mindfulness practice offers us a doorway to better understanding our story of pain, our relationship with pain as it extends uncertainty, unpleasant sensations, challenging emotions, and stressful consequences into our daily lives.
We will explore basic concepts of pain neuroscience and various mindfulness meditation practices through experiential activities, discussion, and reflection. The retreat format invites our whole selves to show up with curiosity and compassion in a supportive community
About the Facilitators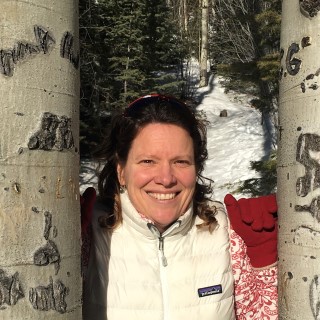 Donna Smith, PT, DPT, practiced for over 20 years as a physical therapist in Atlanta, GA and Asheville, NC. She is board-certified in neurological and geriatric physical therapy. Her primary work is with people suffering the consequences of neurological injuries and conditions such as stroke, brain injury, multiple sclerosis, vestibular/balance issues, and Parkinson's disease. During these years, she witnessed the impact of emotional and physical pain on one's healing potential, sense of well-being, purpose, and meaning in life. Donna is currently an adjunct clinical assistant professor at UVM, having moved from her full time faculty position at Emory University when she and her family moved to Vermont 2 years ago. Donna is also the project coordinator for the Mindfulness Tools for Health and Wellness program, funded by the Victoria Buffum Endowment through the UVMMC Vermont Cancer Center, which serves people living with cancer. As a qualified Mindfulness Based Stress Reduction (MBSR) teacher through the UMASS Center for Mindfulness, Donna continues training at the Brown University Mindfulness Center. Her new business, Vermont Mindfulness, offers workshops, retreats and MBSR courses serving individuals, businesses, and community organizations.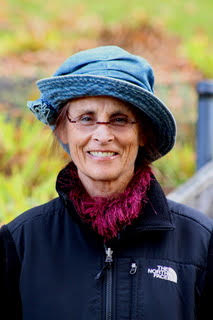 Julie Soquet has been involved with Buddhist practice for over 35 years and is a authorized Shambhala Meditation Instructor. She has been a shamanic practitioner and workshop leader for over 25 years and has studied Core Shamanism with Michael Harner and Sandra Ingerman as well as with indigenous shamans from Borneo, Belize, Brazil, and Peru.
---------------------------------------------------------------
Full Program Fee: $50

Sponsor Program Fee: $75
This price extends generosity to other participants. Thanks to you, we will be able to make more scholarships available to support people on the Shambhala path.
Generosity Policy: No one will be turned away for financial reasons. Our generosity policy supports individuals who are undergoing financial hardship. Please contemplate how much you can truly offer at this time based on your circumstances. To inquire about financial assistance, please contact Gary at least one week in advance of the program at [email protected]