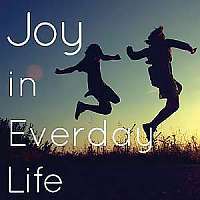 Joy in Everyday Life
with Charlotte Brodie & Geri Amori
Joy In Everyday Life follows Contentment in Everyday Life in the Way of Shambhala class series. This course expands the meditation experience of Shambhala Training Level III: Warrior in the World.
As meditation practice expands and we develop trust in basic goodness, we can begin to discover the confidence and personal energy to go forward on the journey. Joining gentleness with discipline leads to a sense of joy. The mahayana teachings on compassion can become the inspiration for a life of bravery and freedom from doubt.
Each class allows for open discussion of the challenges that meditators face in their practice. Classes also include periods of guided meditation, talks, and discussion among fellow participants.
Prerequisite: completion of Contentment In Everyday Life is recommended
--------------------------------------------
Full Program Fee: $120

Patron Program Fee: $150
This price extends generosity to other participants. Thanks to you, we will be able to make more scholarships available to support people on the Shambhala path.
Repeater price: $60
Generosity Policy: No one will be turned away for financial reasons. Our generosity policy supports individuals who are undergoing financial hardship. Please contemplate how much you can truly offer at this time based on your circumstances. To request financial assistance, please contact Gary at least one week in advance of the program at [email protected]