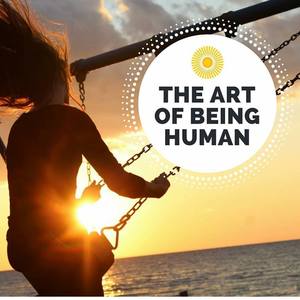 Shambhala Training Level I: The Art of Being Human
with Daniel Brown
"In the Shambhla tradition, the discipline for developing both gentleness towards ourselves and appreciation of our world is the sitting practice of meditation." Chögyam Trungpa Rinpoche.
The Way of Shambhala begins with Shambhala Training Level I - The Art of Being Human. Level I introduces the rich Shambhala tradition, which inspires and encourages us to explore and celebrate what it is to be human. During the weekend we begin to work with the practice of meditation which allows this gentle exploration to take place.
Level I offers both a good introduction for complete beginners and a fresh inspiration for those who may already have some experience of meditation within their own spiritual traditions.
The entire Way of Shambhala curriculm consists of five Shambhala Training weekends or "Levels" and eight evening courses (five in the Everyday Life series and three in the Basic Goodness series.) Each class offers meditation instruction and practice, talks on the Shambhala teachings, group discussions and dialogue.
Completing the Way of Shambhala provides the tools you need to establish a personal meditation discipline and take the basic principles of warriorship forward into your daily life. The series of classes are taken sequentially, and can be done at your own pace.
***Registration deadline EXTENDED to the end of the day, Sun, Jan 5th***

About the Teacher
Dan Brown has been studying and practicing the Shambhala teachings for the past 35 years and had served as the Burlington Shambhala Center Director for 7 years. He considers these teachings to be the most remarkable and practical body of knowledge he has come across in his life and delights in sharing these teachings with others.
----------------------------------------------------
Full Program Fee: $150

Sponsor Program Fee: $175
This price, in addition to covering BSC's cost for the program, extends generosity to other participants. Thanks to you, we will be able to make more scholarships available to support people on the Shambhala path.
Repeater price: $75
Generosity Policy: No one will be turned away for financial reasons. Our generosity policy supports individuals who are undergoing financial hardship. Please contemplate how much you can truly offer at this time (more, less, or the suggested full program fee) based on your circumstances. The full program fee reflects the minimum cost of offering this program. To take advantage of our generosity policy, please contact Gary at least one week in advance of the program at [email protected]