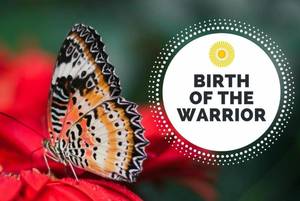 Shambhala Training Level II: Birth of the Warrior
with Suzanne Trahey
The point of Shambhala Training is to get out of the cocoon, which is the shyness and aggression in which we have wrapped ourselves… A Shambhala warrior is someone who is brave enough not to give in to the aggression and contradictions that exist in society…who is able to step out of the cocoon--that very comfortable cocoon that he or she is trying to sleep in." - Chögyam Trungpa Rinpoche
Examine your fears and habitual patterns by training the mind to meet challenging moments with courage and confidence. Shambhala Training Level II: Birth of the Warrior builds on the foundation of the meditation practice that was introduced in Level I and explores how habitual ways of thinking obscure the raw brilliance of ourselves and the world we live in.
By opening to our own genuineness and tenderness, we learn how to work with fear to cultivate the willingness to see our deep-seated habits and defenses. This weekend program intensifies the discipline of meditation practice, which enables us to begin seeing through obscurations of habitual patterns that we have created over time.
With the guidance of a senior Shambhala teacher and experienced meditation instructors, you will learn a meditation practice that builds upon the mindfulness-awareness technique of Shambhala Training Level I. This program provides students with real techniques for working with fear and habitual patterns of thought and behavior.
Shambhala Training Level II includes:
• Guided meditation instruction
• Mindfulness meditation talks by a senior teacher
• Group discussions
• Optional one-on-one meditation instruction
• Mindfulness movement exercises
Prerequisite: Shambhala Training Level I
Registration Deadline is January 31st
About the Teacher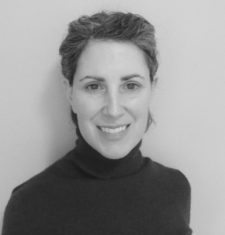 Suzanne Trahey is passionate about building leadership capacity and creating healing communities and sources her teachings from the meeting of the two. She is the Associate Director of Head Start at Capstone Community Action. She has been a student of Sakyong Mipham Rinpoche, the lineage holder of Shambhala Buddhism for over 10 years. She lives in Montpelier.
---
Full Program Fee: $150
Sponsor Program Fee: $175
This price extends generosity to other participants. Thanks to you, we will be able to make more scholarships available to support people on the Shambhala path.
Repeater price: $75
Generosity Policy: No one will be turned away for financial reasons. Our generosity policy supports individuals who are undergoing financial hardship. Please contemplate how much you can truly offer at this time based on your circumstances. To inquire about financial assistance, please contact Gary at least one week in advance of the program at [email protected]