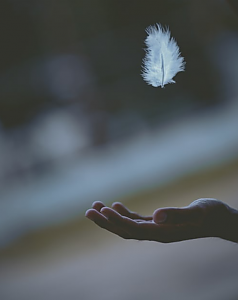 The First Noble Truth: Meeting Suffering with Maitri
with Susan Chapman & Acharya Fleet Maull
Foundations for Freedom: The Hinayana
Course I - The First Noble Truth: Meeting Suffering with Maitri
with Acharya Susan Chapman and Acharya Fleet Maull
During this time of social distancing, this course will take place virtually on the online meeting platform Zoom.
This is the first in a series of five courses exploring the profundity of the Hinayana teachings of the Buddha. You will find an overview of the complete five-part series here

In this first course, entitled

T

he First Noble Truth

: Meeting Suffering with Maitri, Acharya Susan Chapman and Acharya Fleet Maull will guide an exploration of the nature of suffering from the perspective of the Four Marks of Existence--Impermanence (anicca), Suffering (dukkha), Selflessness (anatta) and Nirvana/Peace (nibbana)--and how we can meet suffering with maitri (unconditional friendliness). They will also guide students in the exploration and practice of Mindfulness of Body, the first of the Four Foundations of Mindfulness.

The suffering of samsaric existence

is the blameless first noble truth

.

Such suffering is changing and impermanent, and arises from infinite causes and conditions. It feels intensely personal (mine), and, in fact, is one of the bases we use to craft our identity (me and my problems), which is called "mistaking what has no self for a self".

This desynchronized state generates constant underlying fear and anxiety. When we recognize the reality of our existence as it truly is (impermanent, suffering, not mine, and without self-entity), we can experience the peace of nirvana.


Course I Overview


Class 1 (live session April 19): Introduction to the First Noble Truth and Mindfulness of Body at 1:00pm Eastern

Class 2: The Four Marks of Existence: Impermanence (annica) - Pre-recorded
Class 3: The Four Marks of Existence: Suffering (dukkha) - Pre-recorded
Class 4: The Four Marks of Existence: Egolessness (anata) - Pre-recorded
Class 5: The Four Marks of Existence: Peace (nibana) Pre-recorded
Class 6 (Live session May 31): Discussion on Zoom with both teachers
We will use the following texts: (Those marked with an asterisk would be most useful to acquire.)
*The Path of Individual Liberation (The Profound Treasury of the Ocean of Dharma, Volume One), by Chögyam Trungpa
*Cutting Through Spiritual Materialism, by Chögyam Trungpa
The Heart of the Buddha, by Chögyam Trungpa
The Myth of Freedom, by Chögyam Trungpa
Ruling Your World, by Sakyong Mipham Rinpoche


For a comprehensive overview of the entire journey of the Foundations of Freedom year-long course, Acharya Dan Hessey, Acharya Judith Simmer Brown, and Shastri Loden Nymia each offer short 5 minute introductory talks. Click here to view.
About the Teachers for Course I
Acharya Susan Chapman joined Shambhala in 1974. In addition to practicing and studying the dharma, she received an MA degree in Contemplative Psychology at Naropa in 1983. She moved from Boulder to Juneau in 1988, where she started the Shambhala Centre there. Later, with her husband Jerry, she spent nine years at Gampo Abbey, completing the three year retreat and spending six years as the druppon, or leader, for the three year retreat program. She now lives in the Vancouver, BC, area and teaches extensively as an acharya and as faculty for Karuna Training. She is the author of The Five Keys To Mindful Communication.
Acharya Fleet Maull, PhD has been a Shambhala practitioner for more than 40 years and was named an acharya in 2009. He leads Shambhala programs and retreats throughout North America, Europe and Latin America. Fleet is also a Roshi (senior lineage teacher) in the Zen Peacemaker and Soto Zen lineages. He is a consultant, executive coach, an internationally renowned social activist and founder of numerous engaged organizations including Prison Mindfulness Institute, Engaged Mindfulness Institute, Center for Mindfulness in Public Safety and the National Prison Hospice Association. He is the author of Dharma in Hell, The Prison Writings of Fleet Maull and Radical Responsibility: How to Move Beyond Blame, Fearlessly Live Your Highest Purpose and Become an Unstoppable Force for Good.